Front Range Area 4-H Programs
The Front Range Counties Welcome You!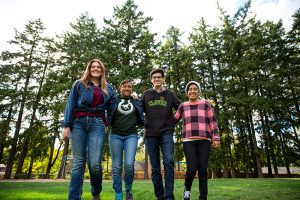 all young people's potential;
developing young people who are empowered, confident, hard-working, determined, responsible and compassionate—seeing a world beyond themselves so that they have the life-long skills to succeed in college and career,
ensuring access and equity for all,
the power of Colorado State University and the other public universities supporting 4-H,
the practice of positive youth development by creating positive learning experiences,
caring and trusted adult mentors who cultivate positive relationships with youth,
creating safe, diverse and inclusive environments, and
meeting young people wherever they are.
4‑H empowers young people with the skills to lead for a lifetime. It's a research-based experience that includes a mentor, a hands-on project, and a meaningful leadership opportunity. Let one of our Front Range CSU Extension professionals guide you in how to join 4-H, we are just a call or click away!
6934 S. Lima St. Suite B
Centennial CO 80112
15200 West Sixth Avenue Unit C
Golden CO 80401-6588